If you are wondering if air duct cleaning is necessary for your home in Greensboro, give us a call!
Air ducts are an important part of your home in Greensboro, North Carolina, and they contribute a great deal to the comfort and air quality of your home. In order to keep your air ducts working properly, it is important to schedule regular air duct cleaning with a reliable company, like Steam Source.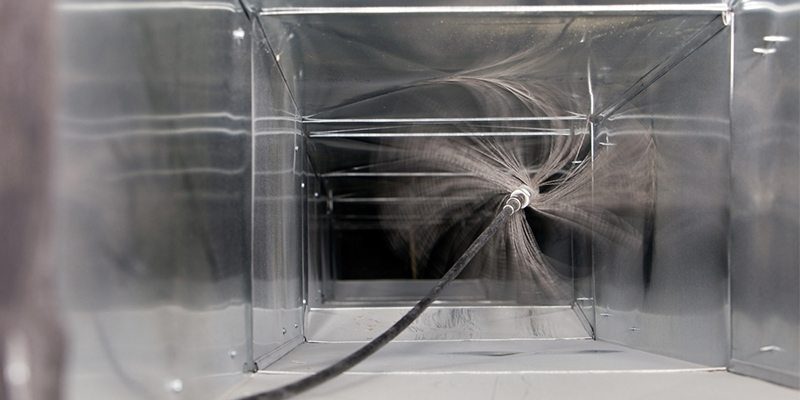 Thorough air duct cleaning will remove dust, debris, and allergens from your ductwork and prevent it from circulating through your entire home. Having clean air moving through your home will keep surfaces from getting dusty and will also be better for the health of your family. After our air duct cleaning services are complete, you will be sure to notice a difference in the air quality in your home.
Our team at Steam Source is well-qualified and prepared to handle your air duct cleaning correctly and efficiently. You can trust each member of our staff to provide the best services possible because we give detailed attention to each cleaning job instead of rushing through the cleaning process. With such detailed, quality work by our team at Steam Source, we know you will be pleased with the results of our air duct cleaning services.
If you are wondering if air duct cleaning is necessary for your home in Greensboro, give us a call at Steam Source. We will be happy to answer any questions you have about air duct cleaning and what to expect from our services. Don't wait to improve the air quality in your home; call us at Steam Source today!
FAQs About Air Duct Cleaning
Aside from our knowledgeable employees, dedication to providing quality results, and time-tested cleaning processes, we set ourselves apart by prioritizing customer education. Some people are familiar with air duct cleaning, and many others are not, but we are here to be a trustworthy resource if you have questions about it. If you have any questions about air duct cleaning that are not answered below, feel free to contact us and learn more.
What are some signs that I should consider air duct cleaning?
If your air ducts are infested with pests, clogged with an excessive amount of dust and debris, or have visible mold, you should certainly consider having us clean them out. In addition, if you notice that your family members are having asthma or allergy symptoms for no apparent reason, it could be that your air ducts are distributing allergens like dust.
How often should I schedule air duct cleaning?
Most experts recommend that you get air duct cleaning every 3 to 5 years unless there is a more pressing issue such as the signs we mentioned above.
How long will the service take to complete?
Air duct cleaning can take anywhere from 3 to 5 hours, depending on the size of your home. If you would like a more precise estimate of how much time you should block out in your schedule for air duct cleaning, you can contact our team.
Do you offer a warranty?
Each of our services comes with a complimentary 15-day warranty.
---
At Steam Source, we offer air duct cleaning services in Winston-Salem, Greensboro, Kernersville, Clemmons, Advance, High Point, Mocksville, Pfafftown, Jamestown, Oak Ridge, Summerfield, Lexington, King, Walkertown, Colfax, Lewisville, Welcome, Bermuda Run, Thomasville, Yadkinville, and Walnut Cove, North Carolina.