At Steam Source, we specialize in the cleaning and sanitizing of VCT flooring.
When you own or manage a commercial structure, you're responsible for a number of important tasks. Maintaining a clean, sanitary atmosphere is one of those tasks, and it's often something that is outsourced to a cleaning professional. While surface cleaning and disinfecting, trash pick-up, and other routine cleaning services are important, you may overlook some of the deeper cleaning tasks that should be done on a regular basis as well. One of these is deep cleaning the floors, and the type of flooring in your business will determine how the cleaning process should be handled.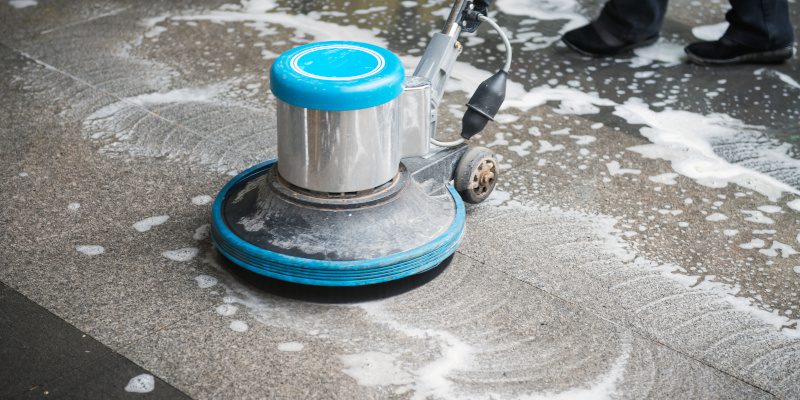 One common type of flooring used in commercial structures is vinyl composition tile (VCT) flooring. It is made of natural limestone, thermoplastic binding materials, filler, and pigments of color. This type of flooring also features layers of polish over its surface, which protects the porous nature. This material is well-suited for use in high-traffic areas, such as commercial stores, office buildings, and warehouses, as it holds up well through high volumes of foot traffic. It is also an affordable commercial flooring option, which is why it's a top choice among commercial building owners and property managers. VCT flooring requires regular stripping, waxing, and polishing to stay looking its best.
At Steam Source, we specialize in the cleaning and sanitizing of VCT flooring. The state-of-the-art equipment we use allows for the proper cleaning of VCT flooring, blasting out debris and dirt from the pores in the material. We also use extremely hot water and safe cleaning products. For more information about our VCT flooring cleaning services at your Winston-Salem, North Carolina property, contact us today.