When you're responsible for a commercial facility with concrete flooring, you can count on us to keep the floors clean.
In a commercial structure like a warehouse, retail store, or industrial facility, concrete flooring is a popular and cost-effective choice. Concrete is durable and fairly easy to maintain, making it a top option among those who don't care as much about the appearance of their flooring. Since concrete slabs are poured as part of the construction process, leaving the surface as-is eliminates the added cost of placing flooring over the top of the slabs. However, concrete flooring does require some light maintenance, including regular applications of a sealant product.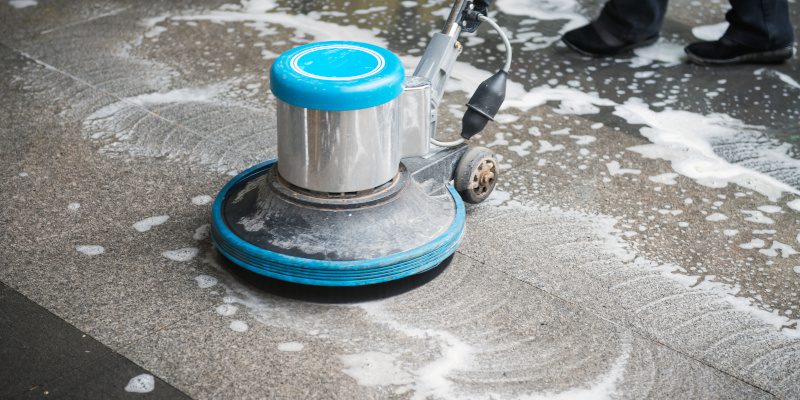 When you're responsible for a commercial facility with concrete flooring, you can count on our technicians at Steam Source to keep the floors clean. We offer concrete flooring cleaning and maintenance services to clients located throughout the Winston-Salem, North Carolina area. Our technicians have undergone training and know how to properly care for various types of commercial flooring, including concrete. We start the cleaning process by using state-of-the-art equipment that can blast out dirt and debris, leaving behind a sparkling surface. The machine we use utilizes extremely hot water that can also sanitize the surface of the concrete floors.
In addition to concrete flooring services, we're also available provide other commercial cleaning services. You can schedule a deep cleaning service on your concrete floors, along with any other services you need done, such as window cleaning, pressure washing, or duct cleaning. All of our employees have undergone drug screening, background checks, and driving checks, so you can feel confident when we're working in your commercial space. We also stand behind our work with a 15-day warranty.