We provide the residential and commercial carpet cleaning services you need to achieve the best results in Winston-Salem.
At Steam Source, we know how great it feels to have your carpets cleaned and looking brand new. We also know that you may not always have time to keep your carpets as clean as you would like at your home or business in Winston-Salem, North Carolina.  Fortunately, we provide residential and commercial carpet cleaning services to achieve the cleanest results without you having to sacrifice time from your busy schedule.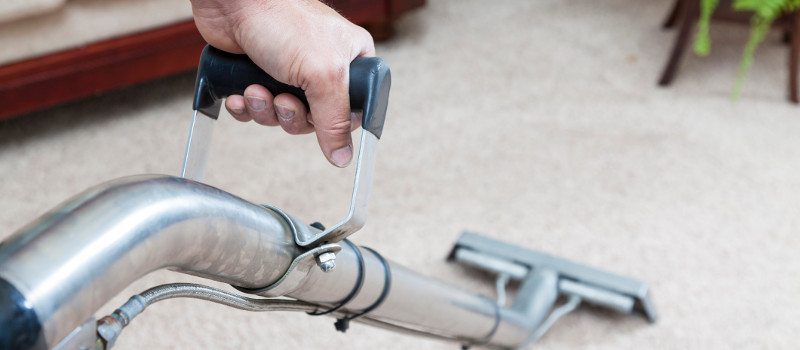 Our specially designed 10-step cleaning process has helped build Steam Source into the powerful cleaning business that it is today. We make sure to give you the best carpet cleaning we can within your timeframe and budget.
Using the hot water extraction method, otherwise known as steam cleaning, we combine hot water with a specially formulated cleaning solution inside our trucks. The hot water and cleaning solution mixture is then injected deep into the fibers of your carpet, breaking apart all those pesky dirt and dust particles, ultimately giving your carpets the deepest clean possible.
Immediately after cleaning, we extract the hot water and cleaning solution mixture using our high-powered vacuum. This process removes all the dirt, soil, muck and grime out of your carpets and puts it into a holding tank located in our trucks. Our powerful vacuum also removes 95% of the moisture from your carpets, which means you'll see great results with faster drying times!
Excellent job.
"Highly recommended. We just used Steam Source for the first time, and they were everything you would want in a carpet cleaner. They took the time to do the job right and provided excellent customer service throughout the process. Thomas and Dan did an excellent job."
★★★★★ Carol P.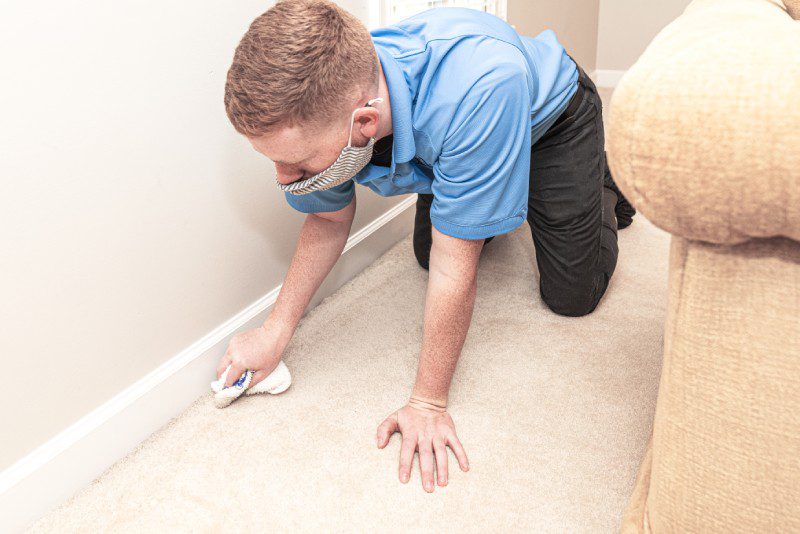 Carpet Cleaning
We provide residential and commercial carpet cleaning services to achieve the cleanest results without you having to sacrifice time from your busy schedule.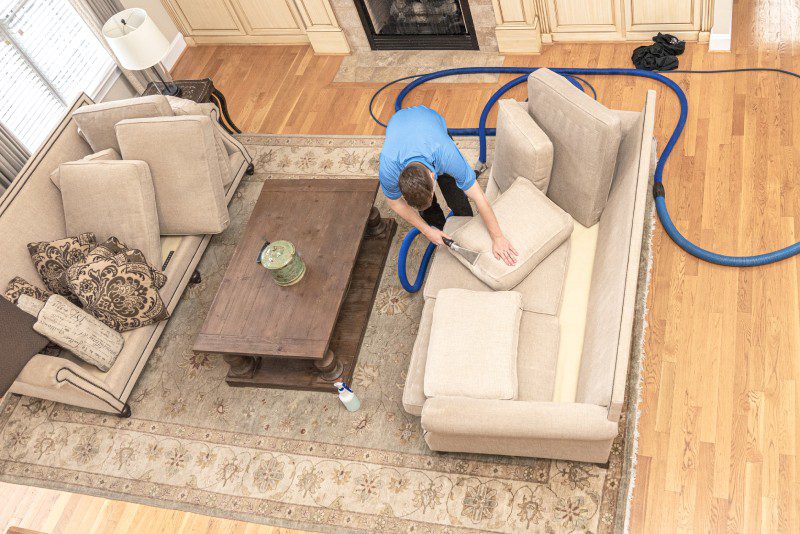 Upholstery Cleaning
Our highly-trained cleaning technicians can have your upholstery sparkling clean and ready for use in just a few short hours.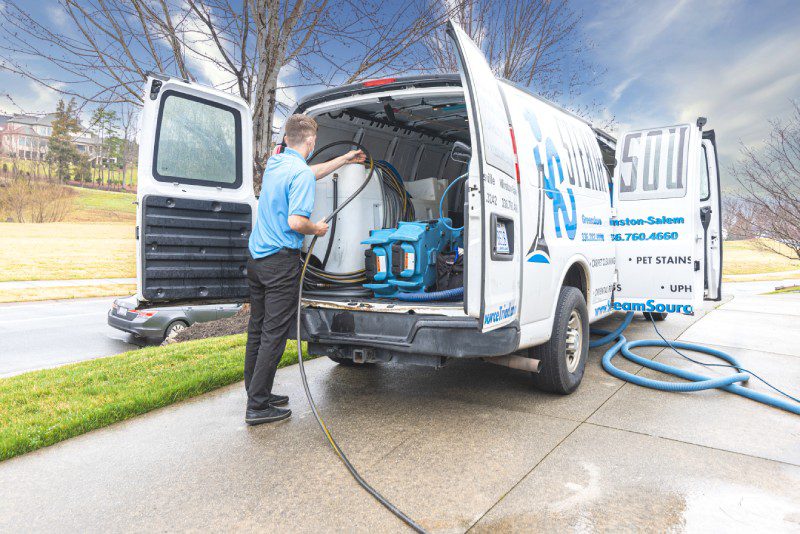 Pressure Washing
Our customers are always impressed with how much pressure washing can do for their property without spending a lot of money to achieve results.
Our mission is to make your home a clean and beautiful place to live from top to bottom!
For commercial businesses, we use a very powerful degreaser/dirt emulsifier as a pre-spray treatment for your carpets. This allows for the most dirt and grease removal possible, so you and your business get the best possible cleaning.
We offer the following additional services for both our residential and commercial customers:
Emergency service (including weekends)
Oriental rug cleaning and area rug cleaning
Carpet stretching and repairs
Stain & odor removal
Carpet protector
Along with our expert carpet cleaning services, our technicians will move any furniture that two men can safely move, so you get the best overall clean we can possibly give you. Just to ensure that there are no stains left behind on your fresh clean carpet, we will also place foam blocks or plastic chips underneath your furniture when moving it back into its proper place.
With a customized plan that addresses the needs of your home or business, your carpets will be cleaner and last longer. Please call us today for a free estimate!
FAQs About Carpet Cleaning
Our team at Steam Source provides the high-quality carpet cleaning services you need to keep your carpets in the best possible condition. Below, we have put together the answers to some of our most frequently asked questions on the topic to help you decide if our services are right for you.
Why do I need professional carpet cleaning services?
Even if you vacuum regularly, you will still need to have your carpets professionally cleaned from time to time. Over time, dirt particles, dust mites, mold spores, and other contaminants will penetrate deep into your carpet fibers, and your household vacuum cleaner is simply not powerful enough to remove them once they have become so deeply entrenched. Our professional carpet cleaning services use specialized equipment to reach these ground-in contaminants and leave your carpet looking like new.
How often should I get my carpets professionally cleaned?
In general, we recommend using professional carpet cleaning services at least once a year to remove embedded dirt, dust, and other contaminants. Of course, if you notice that your carpet is becoming dirty in between yearly appointments, or you notice that your carpet smells like your pet, you can call our team to provide deep-cleaning services sooner.
What should I do to prepare for carpet cleaning?
Before our team arrives to begin cleaning your carpets, we ask that you first tidy your floor, picking up clutter, removing small furniture items if possible, and tying up your curtains, so they don't get caught in our vacuums. In addition, we recommend that you vacuum your carpet first to get rid of as much dirt as possible and contain your pets out of the way, so they don't interrupt our work or get agitated by the noise.
---
At Steam Source, we offer carpet cleaning services in Winston-Salem, Greensboro, Kernersville, Clemmons, Advance, High Point, Mocksville, Pfafftown, Jamestown, Oak Ridge, Summerfield, Lexington, King, Walkertown, Colfax, Lewisville, Welcome, Bermuda Run, Thomasville, Yadkinville, and Walnut Cove, North Carolina.
Why Choose Steam Source?
At Steam Source, we proudly serve the residential and commercial carpet cleaning, tile and grout cleaning, and upholstery cleaning needs of our customers in Winston-Salem, North Carolina and surrounding areas in the Triad. We are an insured and bonded company. You'll love what we can do for your home or business!
See what some of our satisfied clients are saying about our residential & commercial cleaning services.
Our signature 10-step cleaning process produces exceptional results.
Similar Services We Offer: