Our commercial luxury vinyl tile cleaning services will keep your floors looking spotless.
At Steam Source, we want to help you do what's best for your business, and a key part of running any business is keeping the facilities clean. Our team offers a range of commercial cleaning services designed to make sure that each and every part of your building looks spotless and pristine so that you can make the best possible first impression. One of the services that we offer is commercial luxury vinyl tile cleaning, which, as the name suggests, will ensure that your luxury vinyl floors continue to look their very best.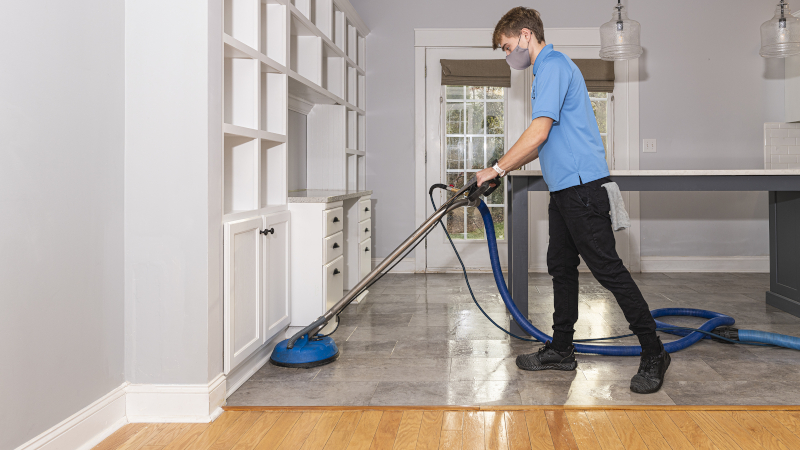 Before we go over what our commercial luxury vinyl tile cleaning services entail, let's first back up and explain more about what luxury vinyl tile even is. This relatively new flooring material is made of vinyl, but is designed to mimic the look of other, higher-end flooring materials such as wood and stone, for a fraction of the cost. Of course, it's hard to maintain that luxurious effect if the floor gets visibly dirty or worn, which is why our cleaning services are so helpful. In order to keep your floors looking great, our team will use a dry microfiber mop to remove dirt buildup, and we will follow it up with another pass using a specialized floor cleaner. We will then check for any spots just to make sure your floors look absolutely pristine.
Our team is proud to serve the Winston-Salem, North Carolina community, and we want to help you keep your facilities in good condition. If you need commercial luxury vinyl tile cleaning services, just give us a call.