Our air duct cleaning service can remove all types of pollutants to help you breathe easier.
Have you ever noticed that when you're at home, you experience headaches, congestion, or other respiratory symptoms? These signs can all indicate a problem with your indoor air quality, and it's something you can't afford to ignore. The quality of the air you breathe every day impacts your overall health and well-being. At Steam Source, we can solve this common problem by performing air duct cleaning within your Lexington, North Carolina home or business.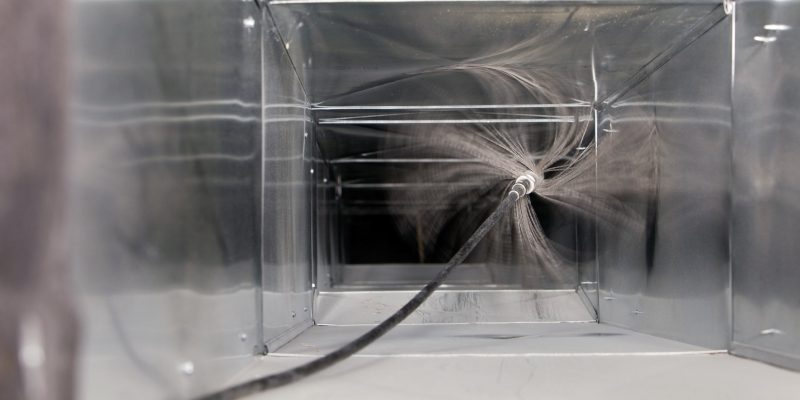 Air duct cleaning is a trusted process that involves using compressed air to remove dust, dirt, pollen, mold spores, pet hair, dander, and other contaminants from your air ducts. Because these substances often settle in the ductwork of a structure's HVAC system, they get stirred around and circulated through the building every time the heater or air conditioner kicks on. When your HVAC system is constantly putting out polluted air, you'll be exposed to these potentially harmful contaminants regularly. Our air duct cleaning service can remove all types of pollutants to help you breathe easier.
We recommend having your system cleaned out at least every few years, as the contaminants can settle in the ducts on a regular basis. Another advantage of air duct cleaning is improved efficiency, as your HVAC equipment doesn't have to work as hard to push heated or cooled air through clogged ducts. If you have questions or would like to schedule this service at your home or business, don't hesitate to reach out to our team today.
---
At Steam Source, we offer air duct cleaning services in Winston-Salem, Greensboro, Kernersville, Clemmons, Advance, High Point, Mocksville, Pfafftown, Jamestown, Oak Ridge, Summerfield, Lexington, King, Walkertown, Colfax, Lewisville, Welcome, Bermuda Run, Thomasville, Mt Tabor, Yadkinville, and Walnut Cove, North Carolina.