If you are looking at your windows and thinking they could really use a good cleaning, you may also find yourself thinking you don't have the time or energy to do all the work yourself. The good news is that you don't have to tackle this looming project on your own when you can hire our team to complete professional window washing at your home. In fact, you may find that these four reasons will ensure you never try to take on the job of washing your windows alone again:
1.  Effectiveness – While you can certainly use an over-the-counter spray and some paper towels to cut down on the dirt and grime that have accumulated on your windows, that doesn't mean you won't find the same buildup the next day. Professional window washing ensures the effectiveness of your window cleaning so you have lasting results.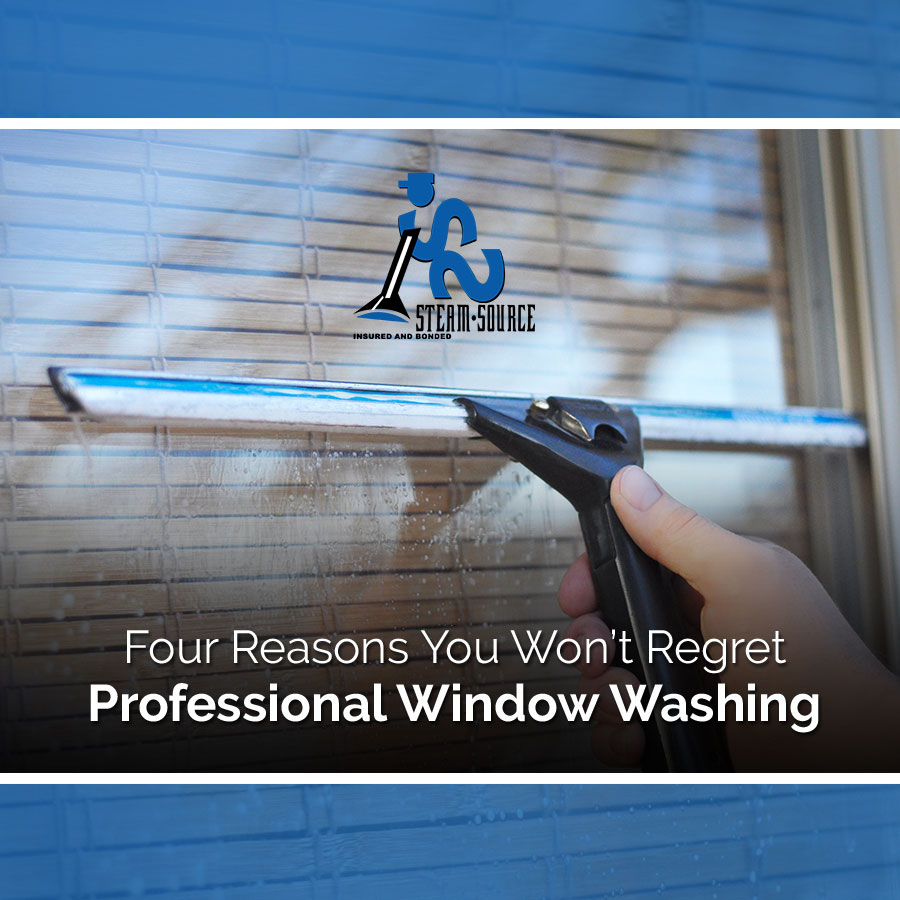 2.  Protection – Did you know that dirt and grime can actually cause damage to your windows if not cleaned away regularly? Professional window washing will safely remove any stuck-on dust, dirt, and grime to leave your windows protected and looking their best.
3.  Money Saving – Another great reason to have professional window washing is because it will save you money. Rather than loading up on towels and washing fluids, or even purchasing expensive equipment, a professional company will come prepared with the materials needed to do a great job.
4.  Time – Your time is valuable, and professional window washing leaves you with more time to do the things that matter. You don't need to spend your Saturday on a ladder when you have a professional team do the job.
At Steam Source, we'll be happy to provide windows washing services that leave your windows and your home looking great. Contact us today to schedule an appointment!