Remember what your carpets used to look like with our carpet steam cleaning services at your home or business in Winston-Salem.
Do you want your carpets to look new again, but you aren't ready to invest the money needed to replace them? Our carpet steam cleaning services can bring new life to the carpets at your home or business in Winston-Salem, North Carolina. Carpet steam cleaning is sometimes known as the hot water extraction method.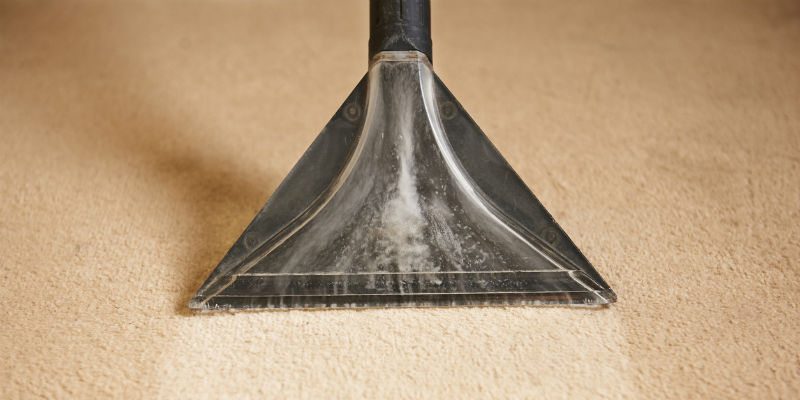 At Steam Source, we have specially designed a carpet cleaning process with 10 careful steps for the ultimate clean:
It all starts in our truck where hot water is mixed with our cleaning solution. We only use cleaning solutions that are safe for your family and others who use your building.
We will move your furniture free of charge, as long as it is furniture that can be moved by two men.
This solution is injected deep into your carpets, where it breaks apart all the dirt and grime that have built up in your carpet over time.
Once the solution has loosened the dirt, our powerful vacuum extractor pulls the water, the cleaning solution and all the dirt and grime away from your carpet and into a holding tank in our truck. This vacuum is powerful enough to remove 95% of the water, which decreases the time needed for your carpets to fully dry.
We will put your furniture back, placing foam blocks or plastic discs underneath it to protect it while your carpet dries.
Beyond carpet steam cleaning, we also offer rug cleaning, carpet stretching and repair, stain and odor removal and carpet protector application. Give us a call today, and we can schedule an inspection of your carpets and upholstery.
FAQs About Carpet Steam Cleaning
Our team at Steam Source wants to help you keep your carpets in the best possible condition, and to do that, we offer top-notch carpet steam cleaning services. If you have questions about these services, keep reading to get the answers you are looking for.
Will steam cleaning damage my carpet?
No, carpet steam cleaning will not damage your carpet. Steam cleaning is recommended by some of the largest carpet manufacturers in the world, such as Dupont and Shaw, so there is no truth to the rumor that this method will hurt your carpets. In fact, some manufacturers even require you to have your carpets steam cleaned in order to maintain the manufacturer's warranty on the product.
Can carpet steam cleaning get rid of pet odors?
Our team has extensive experience in carpet cleaning, and you can count on us to get rid of any pet odors that may have soaked into your carpet. In some cases, steam cleaning on its own is enough to remove the scent compounds and bacteria that create the nasty odor, but in others, we may need to apply neutralizing chemicals to your carpet first. Either way, we will do all that we can to neutralize the pet smell and leave your carpets smelling fresh and clean once more.
What do I need to do to prepare for carpet steam cleaning?
Before we steam clean your carpet, we ask that you vacuum it first to remove as much dirt from the surface of the fibers as possible. In addition, please remove any clutter from the floor, and relocate small furniture items if you can.
---
At Steam Source, we offer carpet steam cleaning services in Winston-Salem, Greensboro, Kernersville, Clemmons, Advance, High Point, Mocksville, Pfafftown, Jamestown, Oak Ridge, Summerfield, Lexington, King, Walkertown, Colfax, Lewisville, Welcome, Bermuda Run, Thomasville, Mt Tabor, Yadkinville, and Walnut Cove, North Carolina.