We can help you get everything clean with pressure washing.
It is the time of year now when everyone seems to do a little more cleaning. This is especially true when it comes to your yard. Winter can make a mess of your yard, and now is a great time to get everything cleaned up so it looks fresh and clean when you want to use your yard. You probably want to wash your patio, deck, or concrete pad off and remove the dirt and grime that accumulated over the winter. You might also want to give your porch, stairs, garage, and even sidewalks a good clean to make everything look nice and tidy. But when you really think about the best way to do this, it seems like a daunting and time-consuming task. This is when you should call us at Steam Source to come to your home for pressure washing.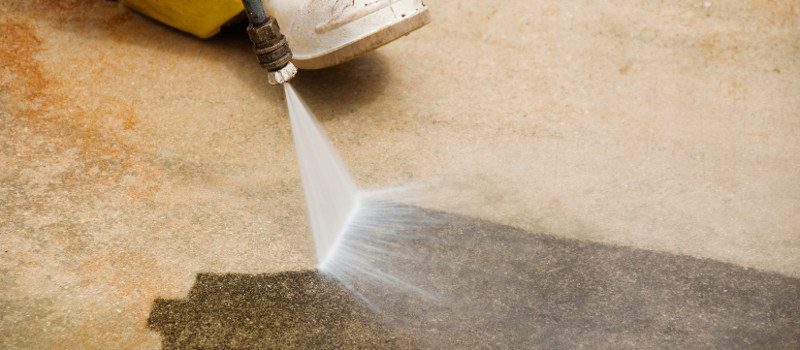 When we come to your High Point, North Carolina home for pressure washing, we will bring all the equipment, supplies, and manpower to get the job done quickly and effectively. We will go over with you exactly what you would like power washed, and then we will get to work. Power washing involves using a high-pressure stream of water to spray everything down and remove the dirt and buildup. Power washing can work in many areas, and it is a very effective way to clean everything. We can even get things to come out that have been there for a while. We can have your property looking clean in no time!
Do's and Don'ts of Pressure Washing
If you are interested in power washing, call us today at Steam Source to set up a service appointment. Our friendly staff will be happy to answer any questions you may have and go over the price. We are bonded and insured, and we thoroughly screen all employees who work for us. We will take great care of you, and we will have your yard looking fresh and clean before you know it.
---
At Steam Source, we offer pressure washing services in Winston-Salem, Greensboro, Kernersville, Clemmons, Advance, High Point, Mocksville, Pfafftown, Jamestown, Oak Ridge, Summerfield, Lexington, King, Walkertown, Colfax, Lewisville, Welcome, Bermuda Run, Thomasville, Mt Tabor, Yadkinville, and Walnut Cove, North Carolina.
Similar Services We Offer:</h3