We have all the equipment needed to perform water damage cleaning services in homes and businesses.
Water is one of the most vital natural resources on the planet. But despite its essential nature, water is also highly damaging when it shows up where it shouldn't be. Water has caved valleys through mountain ranges, and it's just as capable of wreaking havoc in your living space.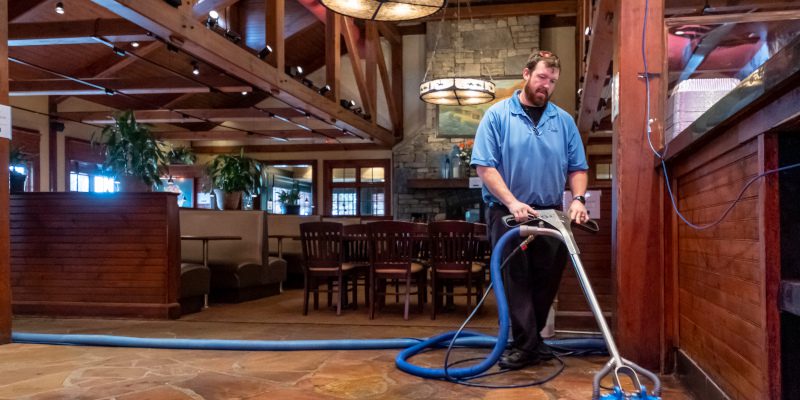 A leak or flood can cause significant damage that requires professional attention. Depending on where the water comes from, you may need water damage cleaning services. Fortunately, our team at Steam Source offers this service to clients located in Advance, North Carolina and much of the surrounding area.
The key difference between flood damage and water damage is the cleanliness of the water. Water that comes from a plumbing mishap isn't typically as damaging as water from a sewage backup or flooding problem. As a result, the water is generally considered to be clean and can simply be dried out. Black or gray water, which comes from the sewer lines or outdoors, is likely to be contaminated, so materials that come into contact with it often have to be replaced.
Our technicians can determine whether your situation requires water damage cleaning services, and we can perform the necessary tasks to dry out your space. We have all the equipment needed to perform water damage cleaning services in both homes and businesses. Our company also stands behind the cleaning services we provide with a 15-day warranty, demonstrating our commitment to quality. Contact us today for a free estimate.
---
At Steam Source, we offer water damage cleaning services in Winston-Salem, Greensboro, Kernersville, Clemmons, Advance, High Point, Mocksville, Pfafftown, Jamestown, Oak Ridge, Summerfield, Lexington, King, Walkertown, Colfax, Lewisville, Welcome, Bermuda Run, Thomasville, Mt Tabor, Yadkinville, and Walnut Cove, North Carolina.