Eventually you will need to have your windows cleaned. This is especially important for commercial windows. Dirty windows on a commercial building can say a lot about the company. You don't want to express the wrong message by delaying your commercial window washing. It may be tempting to try and clean your windows yourself or have one of your employees clean them. We highly recommend having commercial window washing done by experienced professionals. Below are some of the reasons we know that you will have a better experience and finished product by choosing professional commercial window washing.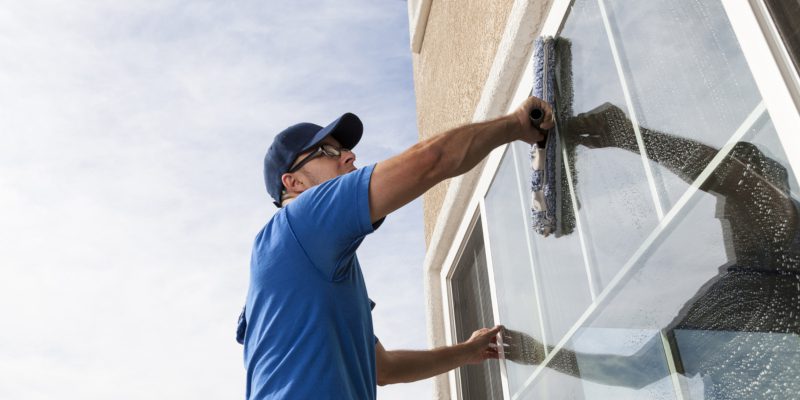 Safety – You do not want to put yourself or your employees in danger by having them climb ladders to wash your windows. Professionals have all of the proper safety equipment to safely and quickly clean windows. This is especially true if you have more than one level of windows to clean.
Extended lifespan – Professional window cleaners go through training on all the parts and functions of the window. They have specialized tools to clean hard-to-reach areas that are necessary to clean to keep the windows functioning properly. Properly cleaning all the parts of the window and not just the surface is important and will extend the lifespan of your windows.
Streaks/smudges – A professional commercial window washing will leave your windows with no streaks or smudges. This cannot always be said with DIY cleaning.

If it is time to have your commercial windows cleaned, then give us a call at Steam Source. Our experienced and professional window cleaners will leave your windows looking new again.