Unlike folding laundry or unloading the dishwasher, pressure washing may not be a household task you preform every day. Pressure washing is using a high-powered hose with hot water to deep clean a surface. Check out our 3 professional pressure washing tips below if you'd like to learn more.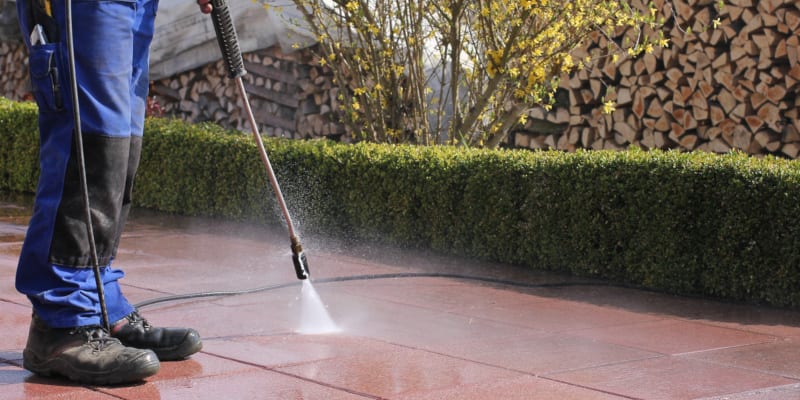 Know where pressure washing is safe. Pressure washing can be an extremely effective way to deep clean certain surfaces; however, it is important to know which surfaces are safe to avoid damage. Typically, we recommend pressure washing on aluminum siding, vinyl siding, concrete and wood. You should never pressure wash electrical items on the exterior of your home (like a satellite dish), asphalt shingles, or air conditioners.
Avoid pressure washing in the winter. While it is still doable, pressure washing in the winter months can be a bit more complicated. The water used in the process can freeze and potentially create more problems.
Hire a professional. It may cost a bit more than simply renting a pressure washer yourself, but a trained professional will have the latest and greatest in equipment and will know when and where to pressure wash for the best results. A professional will also be sure to use the correct spray nozzle for the job and use commercial-grade products.
If you are interested in professional pressure washing and live in the Winston-Salem, North Carolina area, give us a call today at Steam Source. We can help you with all of your pressure washing needs. We also specialize in carpet cleaning, duct cleaning, tile and grout cleaning, upholstery cleaning and more!