Remove Grime with Pressure Washing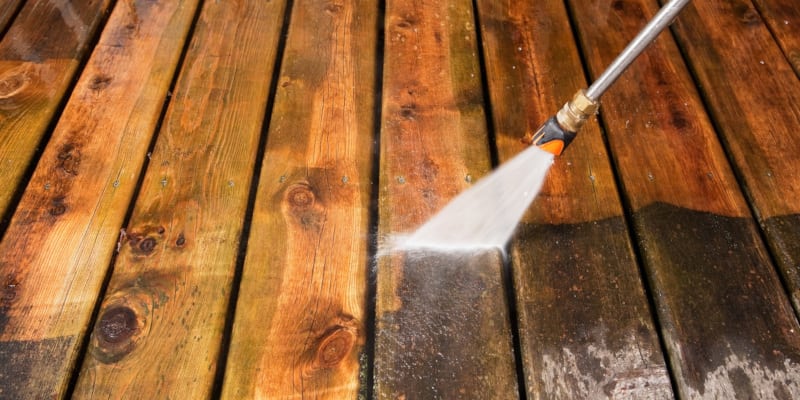 Over time, certain areas around your home can accumulate dirt and debris buildup. Soil, dirt, and oil smudges can be prevalent on the outside of your house and pavement. Our solution? Pressure washing. There are many hidden benefits to pressure washing. These include:
Preventative maintenance
Self-satisfaction and home appeal
Health and safety
These benefits will ultimately help you in the long run. Here's how:
While thinking you need repairs on the outside of your home, such as replacing a dirty section of siding, pressure washing can remove that dirt and leave the siding looking like new.
Dirt, mildew, and mold can accumulate on the outside of your home. By pressure washing, this will safely remove these hazards and prevent allergies. In addition, it can extend the life of your home.
Despite safety precautions, oil can still drip from your car. Pressure washing can remove this oil as well as the danger of injuries due to slipping on oil spots.
One of your biggest financial investments is your home. Pressure washing different areas can increase the value of your home by five to 10 percent just by a good first impression for potential buyers.
By removing dirt, mold, and mildew, your home will look like new.
At Steam Source, we strive to always provide the best services in the area. When it comes to our pressure washing services, our technicians will ensure a beautiful, appealing look for your home. In addition, by pressure washing and removing dirt, mold, and mildew, you're also protecting your home from rot. Call us so we can start saving you money today!