Owning a home requires maintenance in order to keep things in tip-top shape. The first things people typically think of when it comes to maintenance for a home are typically interior aspects such as cleanliness, plumbing, and HVAC. However, the exterior of your home is just as important. One thing that is important to keep up on is the cleanliness of the outside of your home. You can achieve this by pressure washing. Here are the top 5 reasons you should pressure wash your home:
Prevents Damage – Pressure washing can prevent damage from occurring in the future. If you keep your exterior clean, this can prevent residue from turning into mold and potentially damaging your home.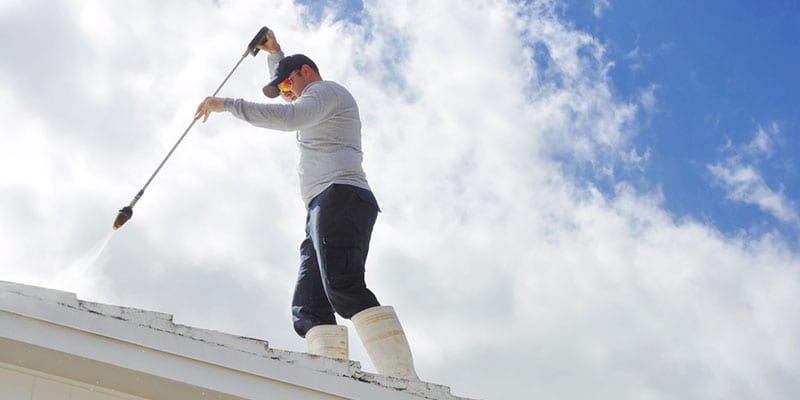 Primes Exterior – If you are wanting to paint your house in the near future, pressure washing your home is an excellent way to prime your exterior. Priming your exterior will ensure that you get a higher quality paint job for your home by removing unwanted dirt and build up.
Efficient Cleaning – Cleaning the outside of your home manually can take a lot of time. Pressure washing is much faster and can give your home a clean exterior in a fraction of the time.
Increase Value – If you are thinking about selling your home, consider pressure washing the exterior. Not only will it make your house look nicer, but it could increase the value. A well-kept home inside and out can show future buyers that you have taken care of your home.
Curb Appeal – Pressure washing can keep the exterior of your home looking fresh and clean. This can offer a nice curb appeal to your home and make your home look newer.

We hope this has guided you to invest in a pressure washing service for you home. If you have any questions regarding pressure washing or the other services we provide, please contact us at Steam Source today.