We offer upholstery cleaning services throughout the Greensboro area.
Keeping your home clean requires a lot of work, but many people simply don't have the time to invest in regular upkeep. If you do have enough time to pull out your mop, bucket, and sponges, you're probably focused on cleaning your floors, kitchen, bathrooms, and other rooms that tend to get dirty. While it's certainly important to keep these rooms clean, there is one area that you may be overlooking in your cleaning process: the upholstery on your furniture. The furniture in any home takes a lot of abuse, soaking up sweat, collecting dirt and other particles, and being exposed to sunlight as it comes through the windows.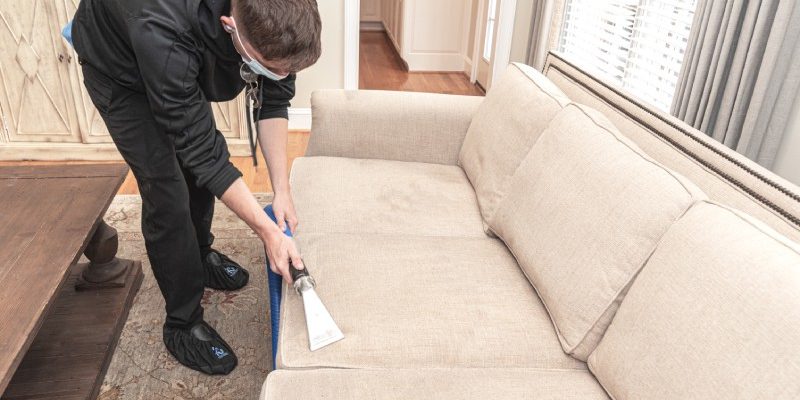 As you sit down on the couch to relax, you may notice that dirt and dust come out of the upholstery, which can cause allergies and other health problems. Sweat and moisture can also lead to bacteria growth, which is unpleasant and potentially dangerous. If you have young children or pets, your furniture may have some stained spots or unpleasant odors from accidents. Keeping your upholstery clean isn't an easy task, but our team at Steam Source is here to handle your upholstery cleaning needs.
We offer upholstery cleaning services throughout the Greensboro, North Carolina area. Our team of professionals uses cleaning products that deliver a deep clean without putting your family members or pets at risk. When we perform upholstery cleaning, we'll make sure to remove any stains or dirty spots, keeping your furniture looking as good as when you first bought it.
A great job at an unbeatable price.
"Keith did a fantastic job. Looking forward to using their services again soon! Thanks for doing a great job at an unbeatable price. "
★★★★★ Ross H.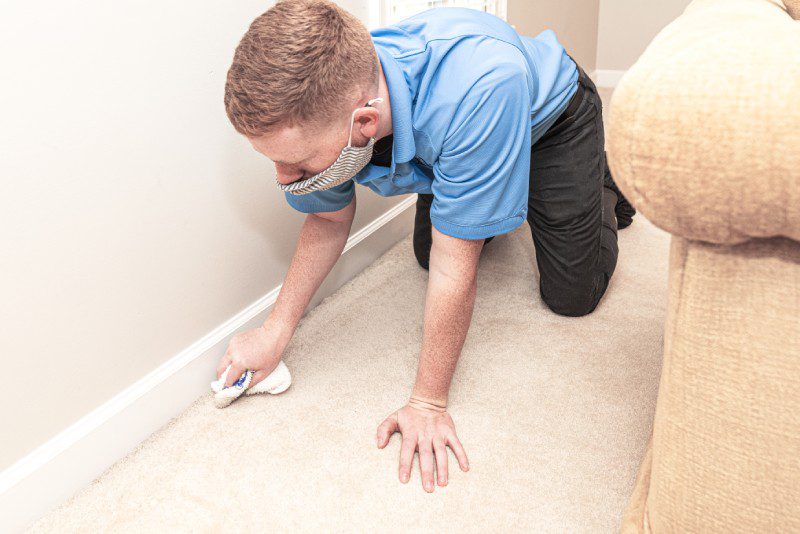 Carpet Cleaning
We provide residential and commercial carpet cleaning services to achieve the cleanest results without you having to sacrifice time from your busy schedule.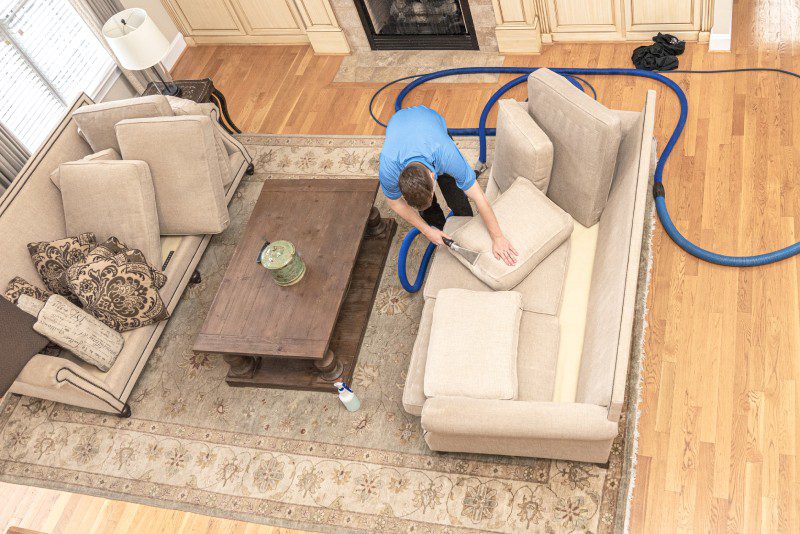 Upholstery Cleaning
Our highly-trained cleaning technicians can have your upholstery sparkling clean and ready for use in just a few short hours.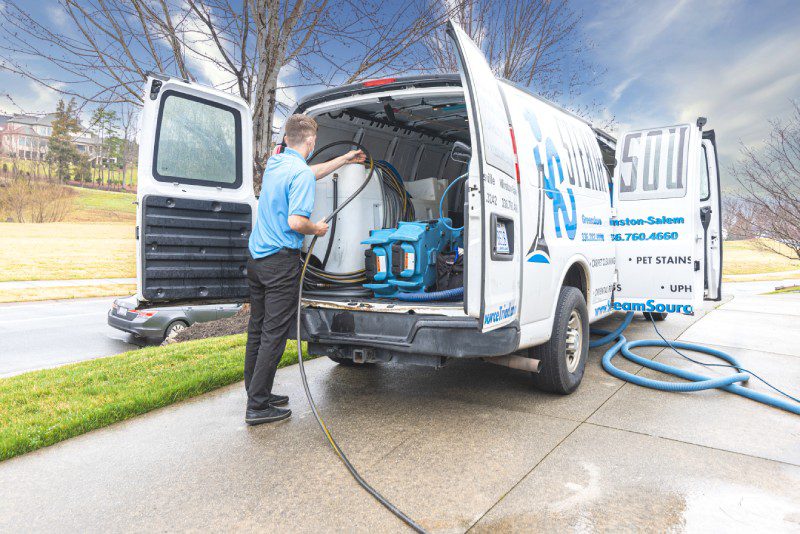 Pressure Washing
Our customers are always impressed with how much pressure washing can do for their property without spending a lot of money to achieve results.
You are sure to be happy with the results if you choose our team!
Common Questions About Our Upholstery Cleaning Services
You probably have several upholstered furniture pieces in your home, and just like your floors, counters, and bathrooms, they need to be cleaned regularly. If you want to know more about our upholstery cleaning services, keep reading some of our FAQs below.
How often should I clean my furniture?
Many of our clients have their upholstery cleaned approximately once per year, but some have it done more often, and some have it done less often. This depends on your preferences as well as how much use your furniture gets.
What makes your upholstery cleaning services stand out?
We don't use any cleaning solutions that could harm your kids or your pets. We're also diligent when we clean upholstery – we never cut corners or try to end a job quickly without being as thorough as possible.
Why is upholstery cleaning important?
Over time, your furniture collects soil, dust, body oils, pollen, and other contaminants. Professional upholstery cleaning freshens up your furniture and makes it look like new again by removing spots and stains.
Do you offer commercial services?
Yes! If you run a business and need a reliable provider to clean your office's upholstered furniture, we can help. Contact us today for a quote.
Can I schedule an upholstery cleaning appointment right now?
Yes! We are eager to take your call and get you on our calendar. Contact us now and we can also give you a customized quote for upholstery cleaning.
---
At Steam Source, we offer upholstery cleaning services in Winston-Salem, Greensboro, Kernersville, Clemmons, Advance, High Point, Mocksville, Pfafftown, Jamestown, Oak Ridge, Summerfield, Lexington, King, Walkertown, Colfax, Lewisville, Welcome, Bermuda Run, Thomasville, Yadkinville, and Walnut Cove, North Carolina.
Why Choose Steam Source?
At Steam Source, we proudly serve the residential and commercial carpet cleaning, tile and grout cleaning, and upholstery cleaning needs of our customers in Winston-Salem, North Carolina and surrounding areas in the Triad. We are an insured and bonded company. You'll love what we can do for your home or business!
See what some of our satisfied clients are saying about our residential & commercial cleaning services, including upholstery cleaning.
Our team can get your upholstered furniture looking like new once again.
Similar Services We Offer: