We serve residential and commercial clients, delivering high-quality and effective upholstery cleaning services.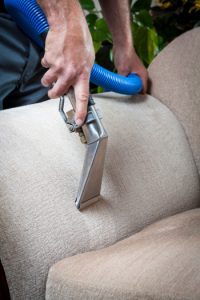 When you get home after a long day, it's probably tempting to head to your favorite couch or chair, where you can plop down and relax. But over time, that beloved piece of furniture can take a lot of abuse, leaving it soiled and stained. In some cases, a heavily used chair or couch may start to emit an odor, making it less appealing.
However, even if you can't see or smell anything on your furniture, dead skin cells, dust, grease, dirt, and other contaminants are likely lurking on or just below its surface. Investing in regular upholstery cleaning is a must if you want to keep your favorite furnishings in good condition.
Upholstery cleaning is a task that often gets overlooked or forgotten, but it's very important. Failing to keep up with this process can cause premature wear and damage to upholstered furniture. By keeping the material clean, you can enjoy the comfort of your furnishings for years to come.
Our team at Steam Source can take care of this service in your Advance, North Carolina home. We serve both residential and commercial clients in the area, delivering high-quality and effective upholstery cleaning services.
Our highly skilled and trained technicians will come into your home or business to assess the material of your furnishings and determine the best cleaning method. The process has some similarities to the hot water extraction method used to clean carpets, but it's gentle to keep your upholstery in great condition. You'll love relaxing on a clean and fresh-smelling couch or chair after we finish the upholstery cleaning process.
---
At Steam Source, we offer upholstery cleaning services in Winston-Salem, Greensboro, Kernersville, Clemmons, Advance, High Point, Mocksville, Pfafftown, Jamestown, Oak Ridge, Summerfield, Lexington, King, Walkertown, Colfax, Lewisville, Welcome, Bermuda Run, Thomasville, Yadkinville, and Walnut Cove, North Carolina.