Regular mattress cleaning comes with a number of benefits.
Keeping your home clean is probably one of your priorities, especially if anyone in your home suffers from allergies or other sensitivities to contaminants. Keeping your floors and surfaces clean, washing your bedding often, and using an air purifier can all help control the allergens found within your home. However, one of the areas you are likely overlooking is the place where you rest every night at bedtime. Your mattress is surprisingly concerning when it comes to its level of cleanliness. When you sleep, you sweat and shed excess dead skin cells. This combination creates a breeding ground for dust mites, which many people suffer from allergies to, leading to congestion and other symptoms when they awaken each morning.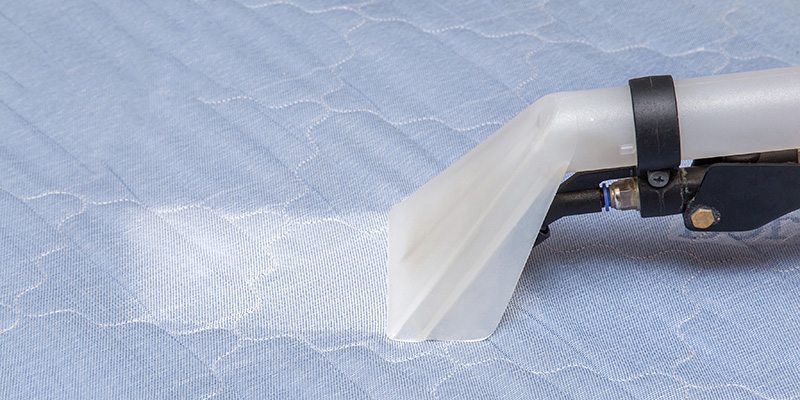 Mattress cleaning is an important aspect of keeping your home clean and free of allergens, but it's not something you have to attempt to do on your own. Instead, you can contact our team at Steam Source to schedule a mattress cleaning service. We'll bring in the tools and equipment needed to clean the mattress thoroughly, removing any bacteria and other concerning things that might be impacting your health.
Regular mattress cleaning comes with a number of benefits. You can enjoy a better night's sleep when you know you're sleeping on something that is clean and sanitized. Additionally, many people notice a reduction in allergy symptoms when they have their mattress cleaned often. It's easier to rest knowing that you're lying on a hygienic surface, so contact us today to schedule your mattress cleaning service. We offer this and other cleaning services to customers in Kernersville, North Carolina.
---
At Steam Source, we offer mattress cleaning services in Winston-Salem, Greensboro, Kernersville, Clemmons, Advance, High Point, Mocksville, Pfafftown, Jamestown, Oak Ridge, Summerfield, Lexington, King, Walkertown, Colfax, Lewisville, Welcome, Bermuda Run, Thomasville, Mt Tabor, Yadkinville, and Walnut Cove, North Carolina.