Our luxury vinyl tile cleaning allows for a deep, thorough clean!
Flooring is something that we need, utilize and want to keep it looking attractive. When you have a material like luxury vinyl tile, you are able to enjoy the warmth and comfort of vinyl floors with the appearance of tile. This type of flooring material is most often loved by those who have it, so keeping it clean and in good condition is important. At Steam Source, we want to help ensure that your luxury vinyl tile is able to look great and perform beautifully for many years to come with our luxury vinyl tile cleaning service.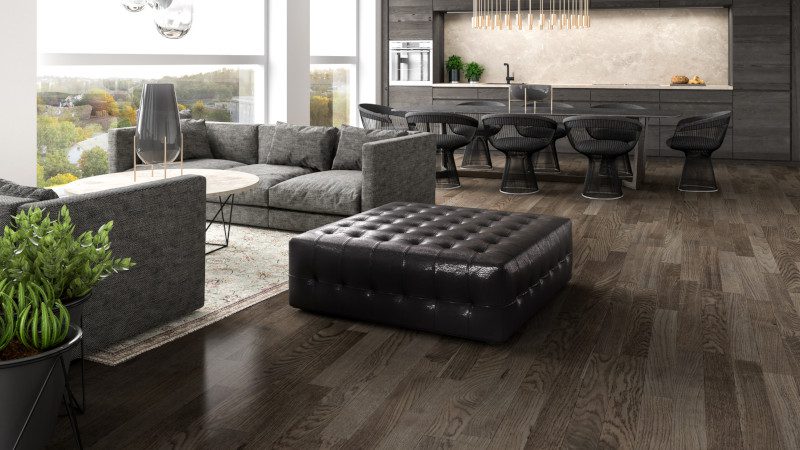 When you come to our team for luxury vinyl tile cleaning, you will find that our services are strong yet gentle. We use powerful cleaners that only break down grease and dirt, not the materials of your luxury vinyl tile. Our cleaning methods are effective enough to get rid of the toughest stains while also being gentle enough to use in homes with pets and children. Because our powerful extraction methods leave trace amounts of water behind, drying is fast, which ensures the structural integrity of your luxury vinyl is safe.
Our team offers a variety of cleaning services in addition to our luxury vinyl tile cleaning, making it easy for us to clean your entire space if more than one area could use a good cleaning. If you would like to learn more about our methods or schedule an appointment, we would love to hear from you. Please contact us today for more information.
FAQs About Luxury Vinyl Tile Cleaning
With every cleaning service we perform, your satisfaction is our main goal. We know you want high-quality cleaning services that will make a difference in your home, and we are committed to achieving the best possible results. Part of achieving the ideal results is making sure you are well informed about luxury vinyl tile cleaning, so we have provided the answers to some of our frequently asked questions about the topic. Keep reading to learn more and contact us today if you have other questions.
How often should I get my luxury vinyl tile professionally cleaned?
We recommend that you schedule luxury vinyl tile cleaning once or twice a year, but you should adjust this frequency according to your specific situation. For instance, you might want to clean your tile and grout more often if your floors receive a lot of traffic.
What should I do to maintain my tile between services?
Make sure you clean your tile regularly on your own. Sweep or vacuum the dirt every week or every few days and always use gentle detergents rather than harsh, abrasive ones. Ideally, you should use cleaning products that are specially made for luxury vinyl tile.
What sets your services apart from others'?
Our tile cleaning services are very detailed. We care more about a job well done than fitting as many clients as possible into a day, so you can rest assured that we will take the time to do excellent work. In addition, we offer a free 15-day warranty.
Do you offer free estimates?
Yes, we would be more than happy to offer you a free estimate. Contact us today to request one.
---
At Steam Source, we offer luxury vinyl tile cleaning services in Winston-Salem, Greensboro, Kernersville, Clemmons, Advance, High Point, Mocksville, Pfafftown, Jamestown, Oak Ridge, Summerfield, Lexington, King, Walkertown, Colfax, Lewisville, Welcome, Bermuda Run, Thomasville, Yadkinville, and Walnut Cove, North Carolina.