We can help you breathe clean air in your home with vent cleaning.
Do you worry about the air quality in your High Point, North Carolina home? Breathing clean air in your home is very important. It is especially important if you or someone in your home suffers from asthma, allergies, or other respiratory problems. You can change your furnace filter and dust regularly, which does help with the air quality a bit, but does not take care of the problem entirely. So what should you do? At Steam Source, we know how important it is to you to have clean air in your home, which is why we provide quality vent cleaning services for your home.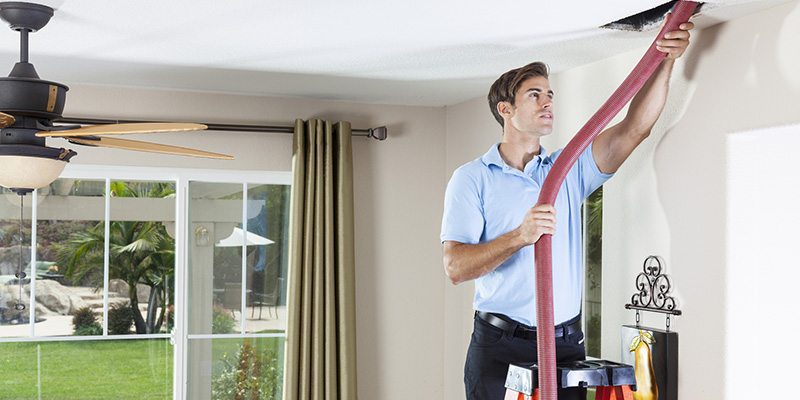 Vent cleaning is so important because a lot of dust, dirt, debris, and allergens builds up in your vents over time. You cannot see these contaminants, but if you were to look into your vents with a special camera, you would be very surprised at how much buildup is actually there. As you heat or cool your home, the air travels through these vents that are full of gunk and releases all the dirt and allergen particles into the air you breathe. This can cause problems with your air quality and aggravate respiratory problems for those living in the home and breathing the air on a regular basis. When you have vent cleaning done by our professionals at Steam Source, we will remove all the buildup in your vents so the air blowing through them will be nice and clean. It will make a huge difference in the air quality of your home.
Call us today at Steam Source to schedule an appointment for vent cleaning in your home. We are bonded and insured, and we do a thorough background check on all of our employees. We guarantee you will have a good experience working with us. We can help make sure you have clean air to breathe in your home.
---
At Steam Source, we offer vent cleaning services in Winston-Salem, Greensboro, Kernersville, Clemmons, Advance, High Point, Mocksville, Pfafftown, Jamestown, Oak Ridge, Summerfield, Lexington, King, Walkertown, Colfax, Lewisville, Welcome, Bermuda Run, Thomasville, Mt Tabor, Yadkinville, and Walnut Cove, North Carolina.