Our vent cleaning services help you breathe easier and save money.
The quality of the indoor air at your home can play a big role in how you feel every day. Waking up feeling stuffy and congested might make you think you're coming down with a cold, but these symptoms can also indicate a problem with your indoor air quality. The HVAC system moves air throughout the space, but dirt, dust, pollen, and other contaminants can get into the ducts and move through the vents. If your home's vents are covered in a thick layer of dust, it's time to schedule a vent cleaning.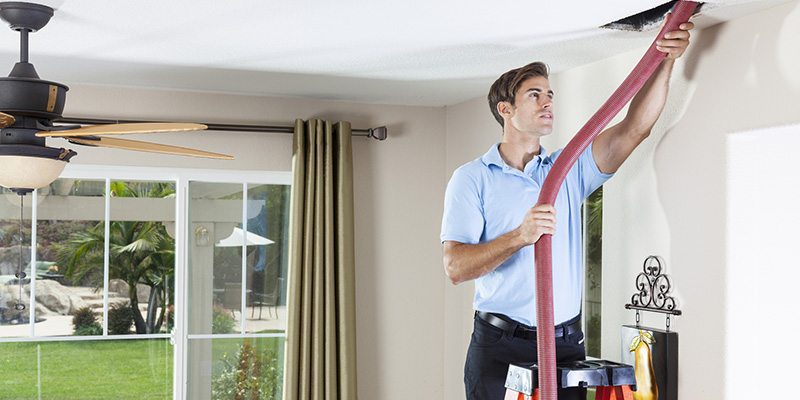 This service eliminates the built-up dirt and dust, allowing air to move more freely through the system. Along with improving the air quality, vent cleaning can also help keep the air moving more efficiently in your home, which can help you save money on bills as well. When your HVAC system doesn't have to work as hard to move the air, the need for repairs can also be reduced.
At Steam Source, we provide vent cleaning services in Greensboro, North Carolina. Our vent cleaning services help you breathe easier and save money. Some homeowners don't think about keeping up with the cleaning of HVAC components, especially since you don't really see the ducts and vents as much as other parts of the house. However, avoiding this important task could result in bad air quality for your family, which can cause health problems. Contact us to schedule your vent cleaning service, and we can clean out your ducts at the same time!
---
At Steam Source, we offer vent cleaning services in Winston-Salem, Greensboro, Kernersville, Clemmons, Advance, High Point, Mocksville, Pfafftown, Jamestown, Oak Ridge, Summerfield, Lexington, King, Walkertown, Colfax, Lewisville, Welcome, Bermuda Run, Thomasville, Mt Tabor, Yadkinville, and Walnut Cove, North Carolina.