You and your pet will enjoy a stain-free, odor-free space!
Whether you've just gotten a new puppy or your older dog has trouble "holding it" until you get home from work, dealing with pet stains on your carpeting and rugs can be a big burden. Not only does the stain look bad, but your pet waste can also leave unwanted odors that permeate your living spaces.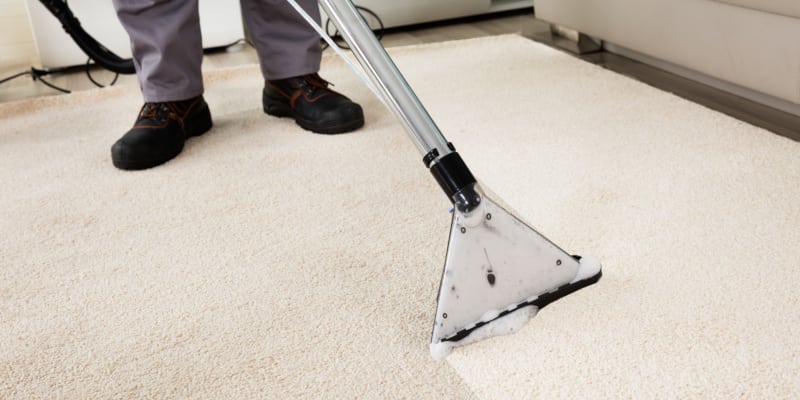 At Steam Source, we know you love your pets and you love your flooring, and that's why we offer Pet Butler to help with pet stain removal at your home in Greensboro, North Carolina. Pet Butler is our specially formulated pet enzyme treatment that attacks stains at the root of your carpet fibers. It removes proteins, fats, and oils that are left behind when your pet has an accident, allowing you and your pet to enjoy a stain-free, odor-free space.
The other great thing about choosing Steam Source for your pet stain removal needs is that our Pet Butler system can be used in both high-traffic areas and those hidden places where your pet may choose to "go." We make sure to do a thorough check of your flooring areas to ensure that any stains are removed and your flooring materials are returned to great condition. Pet Butler is also safe for humans and pets, so you never have to worry about our use of harsh chemicals to get the pet stain removal job done.
Are you ready to take back your living spaces? Contact us at Steam Source today to learn about our tried-and-true cleaning methods for your home. We look forward to working with you!
---
At Steam Source, we offer pet stain removal services in Winston-Salem, Greensboro, Kernersville, Clemmons, Advance, High Point, Mocksville, Pfafftown, Jamestown, Oak Ridge, Summerfield, Lexington, King, Walkertown, Colfax, Lewisville, Welcome, Bermuda Run, Thomasville, Mt Tabor, Yadkinville, and Walnut Cove, North Carolina.