Hiring a professional window cleaner comes with many benefits.
When it comes to keeping your windows clean, this chore can take a lot of time and effort. Homes often have quite a few windows to allow natural light to come in, so cleaning every window could eat up much of your free time. When your home is multiple levels, you have to pull out a ladder to take care of the windows on the upper level, which can also create a dangerous situation. Instead of taking it on yourself, you can contact us at Steam Source to schedule a cleaning service with an experienced window cleaner on our team. As a leading provider of window cleaning services in the Kernersville, North Carolina area, we can take care of this dreaded chore.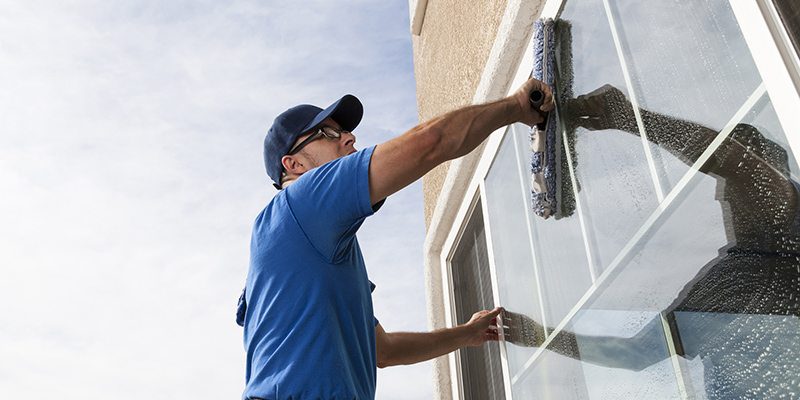 Hiring a professional window cleaner comes with some additional benefits. Regular window cleaning can extend the life of the glass as it removes contaminants and deposits that can corrode the windows. Old screens made of aluminum can also etch deposit patterns in the glass as they deteriorate over the years, increasing the risk of chips and cracks to your windows. Bees, hornets, spiders, and other creepy-crawlies may also set up their nests near the windows, so having them cleaned often can reduce the risk of this happening. Contact us at Steam Source to take advantage of the benefits of using our window cleaners to take care of this important task at your home. We'll bring the tools and products needed to remove stains, eliminate corrosive deposits, and make your glass sparkle.
---
At Steam Source, our window cleaners proudly serve Winston-Salem, Greensboro, Kernersville, Clemmons, Advance, High Point, Mocksville, Pfafftown, Jamestown, Oak Ridge, Summerfield, Lexington, King, Walkertown, Colfax, Lewisville, Welcome, Bermuda Run, Thomasville, Yadkinville, and Walnut Cove, North Carolina.