Get your sofa cleaning done right with our team's help!
Many of us know the dangers of having a lot of fluffy, absorbent carpet, shams, curtains and pillows around, especially if you suffer from a lot of allergies or asthma. While you might clean these items regularly, there's a chance that you haven't thought to clean one of the most important items in your home or businesses that traps allergens or dust — your sofa!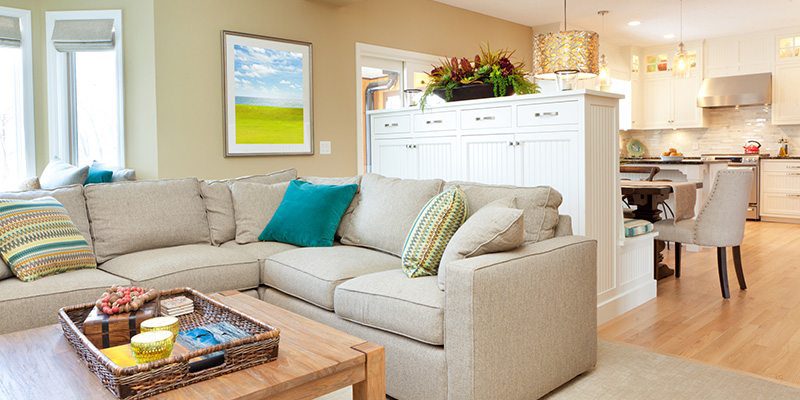 Your sofa often acts as a surface that is nearly impossible to wash. Because we spend time sitting on our comfortable sofas, we sometimes get food or other substances in or between the cushions. The skin cells that we shed and the other dirt or allergens that get absorbed by your sofa make it the perfect environment for dust mites or other mites to breed and flourish. Dust mites and their eggs or exoskeletons can be potent allergens for many people, including ones in the Kernersville, North Carolina area.
At Steam Source, we want to help ensure that you get regular sofa cleaning services! Sofa cleaning services can keep your sofa clean, refreshed and renewed. This is similar to what happens after you have your carpets cleaned. Even though sofas can be cleaned, we often forget to add them onto our list of items to take care of during spring cleaning!
Our years of experience make our sofa cleaning service one that can't be beat! If you'd like to know more about our sofa cleaning services, give us a call today! We would love to discuss sofa cleaning more with you.
---
At Steam Source, we offer sofa cleaning services in Winston-Salem, Greensboro, Kernersville, Clemmons, Advance, High Point, Mocksville, Pfafftown, Jamestown, Oak Ridge, Summerfield, Lexington, King, Walkertown, Colfax, Lewisville, Welcome, Bermuda Run, Thomasville, Mt Tabor, Yadkinville, and Walnut Cove, North Carolina.