When tackling commercial carpet cleaning, we take the time to do the job right.
When you have carpet in your commercial space, you may start to notice that it's looking a little worse for the wear. High traffic volumes often cause carpet to get stained and dingy, but simply vacuuming the surface won't take care of the problem. Dirt and debris get trapped in the lower fibers of the soft material, resulting in the need for a deeper clean.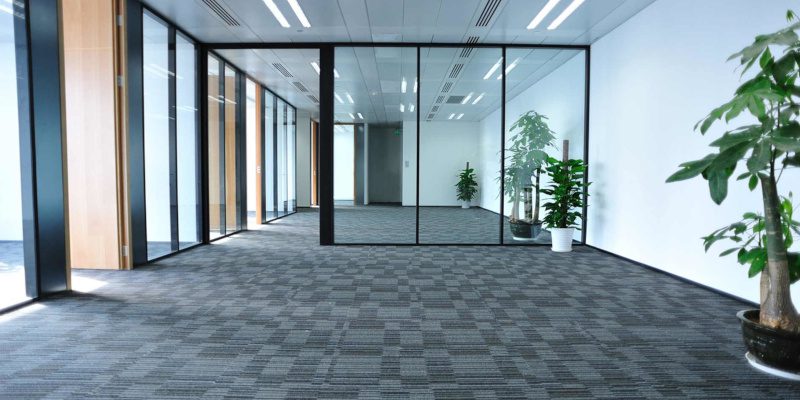 At Steam Source, we specialize in commercial carpet cleaning and perform it for clients located in and around Lexington, North Carolina. Our technicians use a proven method that can remove buildup and eliminate even the toughest stains from any type of carpet.
We utilize high-end equipment that puts out steam, one of the most natural yet effective cleaning tools available. The steam breaks down debris, while the cleaning products we use help to remove stains and grime from the material. After we inject the hot water and cleaning solution into your carpet, where they break down the dust and dirt particles, we use a high-powered vacuum for extraction. This step in our 10-step process removes all the soil and grime from the carpets. Additionally, the power of the vacuum removes 95% of the moisture used in the commercial carpet cleaning process, which minimizes downtime for your company.
When tackling commercial carpet cleaning, we take the time to do the job right. Our technicians have undergone extensive training and can target even the toughest stains and grime. If you have questions about our commercial carpet cleaning process or any of our other services, reach out today.
---
At Steam Source, we offer commercial carpet cleaning services in Winston-Salem, Greensboro, Kernersville, Clemmons, Advance, High Point, Mocksville, Pfafftown, Jamestown, Oak Ridge, Summerfield, Lexington, King, Walkertown, Colfax, Lewisville, Welcome, Bermuda Run, Thomasville, Yadkinville, and Walnut Cove, North Carolina.