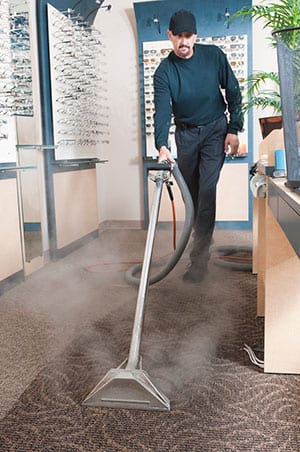 Carpet cleaning can be a chore that is overlooked or may not seem necessary. Carpet cleaning is a deep cleaning of your carpets that will reduce the amount of residue and dirt that has built up in your carpet over time. Oftentimes, it can be hard to determine when a good carpet cleaning is necessary. Here are the tops signs that you are in need of a carpet cleaning.
Stains – Do you have multiple stains on your carpet? A sufficient carpet cleaning can help reduce or eliminate the sight of stains and give your carpet a fresh, new look. Carpet cleaning services will not only reduce the sight of the stain, but it will also lift up any unwanted solutions imbedded in the carpet.
Smell – Has your carpet begun to smell? If your carpet receives a lot of foot traffic, you could have bacteria build up imbedded in your carpet. Investing in a good carpet cleaning can help you eliminate and prevent future smells from occurring.
Allergies – When you go a long time without a carpet cleaning, residue can build up such as dust and allergens. If you find yourself experiencing allergies more than usual, consider investing in a carpet cleaning to rid of any unwanted residue that could be causing your symptoms.
Pets – We love our furry friends. However, pets tend to leave unwanted hair behind that can get trapped in our carpets. If you notice an excess of hair in your carpet, it's time for a good carpet cleaning.
It's Been Awhile – It's recommended that you get your carpets cleaned at least once a year to keep your carpets in good shape. If it has been over a year since your last cleaning, give us a call at Steam Source today.
We hope this has helped you determine if you are in need of a carpet cleaning. If you have any questions regarding carpet cleaning or the services we provide, please contact us today at Steam Source.