Have Your Floors Summer-Ready with Carpet Cleaning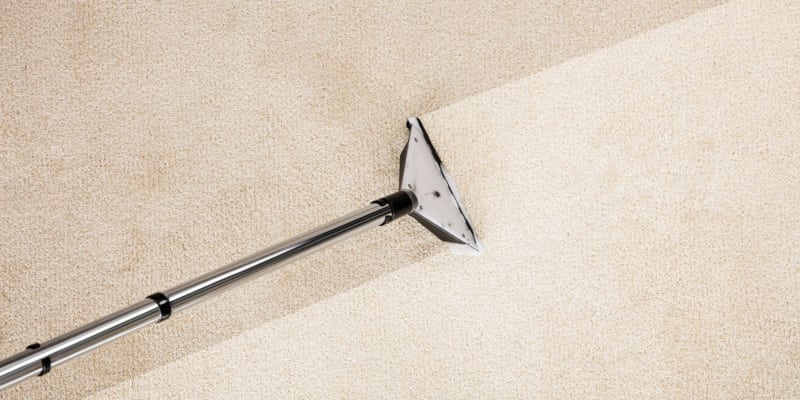 As a homeowner, you know that your home goes through a lot of foot traffic. After some time, you start to realize that your carpet could do with a good cleaning. Remember how wonderful it was when your carpet was first installed? At Steam Source, we strive to bring that same wonderful feeling back to our customers every time we perform carpet cleaning. In addition to residential communities, we also serve commercial areas. You can be sure our technicians have the equipment and knowledge to take care of your floors.
Our carpet cleaning service involves a special 10-step cleaning process that effectively removes dirt and stains from your carpet. We inject your carpets using a combination of our own special cleaning solution and hot water that breaks down dust particles and gives your carpet a nice deep clean. We then apply a powerful vacuum that removes 95% of the moisture from your carpets, taking with it all of those broken dust particles. In addition, removing this amount of moisture means faster drying times.
For companies, we pre-spray your carpets with a powerful degreaser/dirt emulsifier, which effectively removes dirt and grease. Companies will typically receive heavier dirt buildup than homes, which is why it's important that we apply this pre-step before the actual process takes place. In addition to carpet cleaning, we also offer the following services:
Emergency service (includes weekends)
Oriental rug cleaning and area rug cleaning
Carpet stretching and repairs
Stain & odor removal
Carpet protector
Call us today to speak with one of our technicians. It's always a good idea to have a carpet cleaning done during the summer while most people are out of the house. It makes it that much easier to take care of and your carpet will look great!