We use state-of-the-art equipment and cleaners to make your grout cleaning results the best possible for your Winston-Salem home or business.
While regular mopping does a fairly decent job on most tile flooring, the one thing that it doesn't do is clean the grout satisfactorily. Over time, the grout in your tile floor loses its original beauty because of dirt and debris, as well as buildup from floor cleaning products. At Steam Source in Winston-Salem, North Carolina, our grout cleaning services are second-to-none in terms of restoring your tile floor. We do both the grout and the tile, which gets rid of the contaminants and germs that have lingered despite regular sweeping and mopping efforts.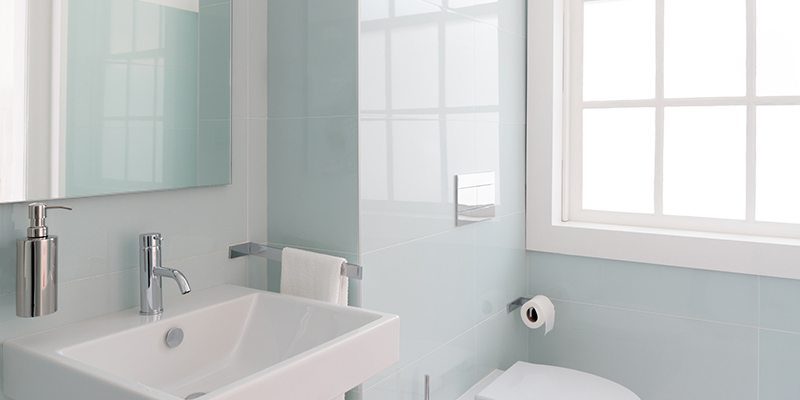 Our grout cleaning service is effective because we use a high-pressure rotary tool with powerful dirt emulsifier and degreaser and extremely hot water. The process uses a huge amount of pressure to get deep in the pores of your tile and grout. This state-of-the-art process will not only restore the grout and tile, but make it germ-free in the process.
Both tile and grout are porous, so over time they can become contaminated with all sorts of undesirable things. Even if your floors appear clean, they probably aren't One way to protect your tile and grout after our cleaning services is by having a sealant applied, which will make future cleanings easier. This sealant is a protectant against stains and dirt buildup. It sinks into the pores to keep them from being able to absorb contaminants and germs.
If you would like to know more about our grout cleaning services, don't hesitate to contact us. We offer a variety of service schedules so that you can always have peace of mind that your home or business not only looks clean, but is clean.
---
At Steam Source, we offer grout cleaning services in Winston-Salem, Greensboro, Kernersville, Clemmons, Advance, High Point, Mocksville, Pfafftown, Jamestown, Oak Ridge, Summerfield, Lexington, King, Walkertown, Colfax, Lewisville, Welcome, Bermuda Run, Thomasville, Yadkinville, and Walnut Cove, North Carolina.