Tile and Grout Cleaning, Winston-Salem, NC
Within minutes of our completed tile and grout cleaning, you can get back to your normal routine in Winston-Salem.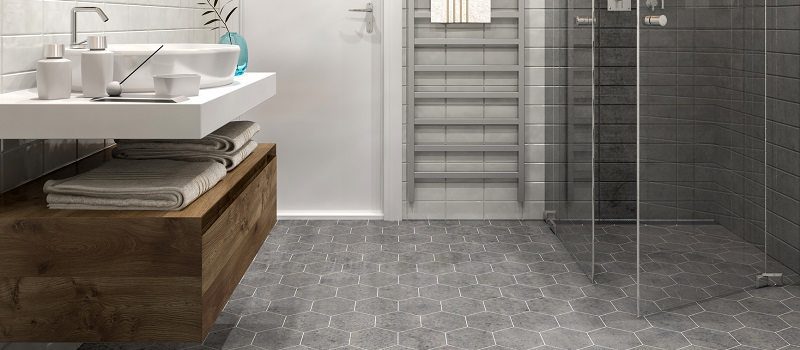 Even though you clean on a regular basis, sweeping and mopping may not effectively remove the dirt and germs that are deep in the pores of your tile and grout. Wouldn't it be nice if you could renew the shine of your floors without too many hassles? At Steam Source, we can help you achieve this goal when we arrive to complete expert tile and grout cleaning at your home or business in Winston-Salem, North Carolina. We use a specialized cleaning solution, along with a suction line attached to one of our powerful truck-mounted units, to remove the dirt and grime from your grout, stone, or tile, ultimately increasing its beauty and durability over time. Using state-of-the-art equipment, such as our high-pressure rotary tool, we combine water and a very specific cleaning solution that is pushed through high-powered jets to blast out any dirt and grime from your tile and grout. Our system cleans at a temperature of 200 degrees or more and 800 – 1000 PSI (pounds per square inch) of pressure. We also use a powerful dirt emulsifier/degreaser prior to all tile and grout cleaning, so we can tackle even the toughest stains. Our premium service can also help you enhance and revitalize the look of your floors, counters, walls and other tile and stone surfaces. If you want to keep the look and feel of your newly cleaned tile and grout, the best thing you can do is ask us about our tile sealant. This important step acts as a protectant against future dirt buildup and staining by sinking into the pores and finishing as a protective coating. This will also help for future cleanings because any dirt, grime, spills, and spots will be removed much easier and leave less visible stains. Tile sealant is always at the top of our recommendation list after a tile and grout cleaning. Manufacturers recommend tile and grout cleaning once every 6 to 12 months to protect your investment. At Steam Source, we offer a variety of service schedules to fit your needs for your home or business. Call today for a free estimate!
---
At Steam Source, we offer tile and grout cleaning services in Winston-Salem, Greensboro, Kernersville, Clemmons, Advance, High Point, Mocksville, Pfafftown, Jamestown, Oak Ridge, Summerfield, Lexington, King, Walkertown, Colfax, Lewisville, Welcome, Bermuda Run, Thomasville, Yadkinville, and Walnut Cove, North Carolina.
Similar Services We Offer: