When you hire us to take care of your restaurant cleaning services, you can free up time to focus on other tasks.
Maintaining the cleanliness of a restaurant can be a challenging task. When you have staff members working diligently in the kitchen to prep ingredients and fulfill orders, the space can get a little messy. The dining area is another part of a restaurant that is difficult to keep clean. However, the cleanliness of a dining facility impacts the safety for those who choose to dine there. Keeping the facility clean is something that restaurant owners and managers simply must address, but they don't have to do it alone. If your restaurant is in Greensboro, North Carolina, you can count on our team at Steam Source to provide professional restaurant cleaning services.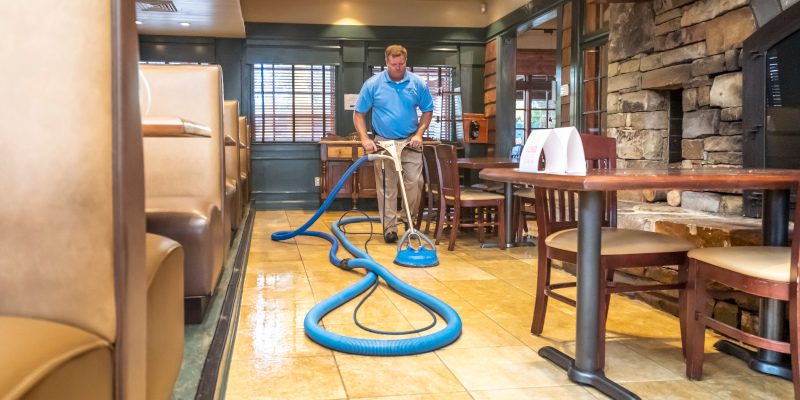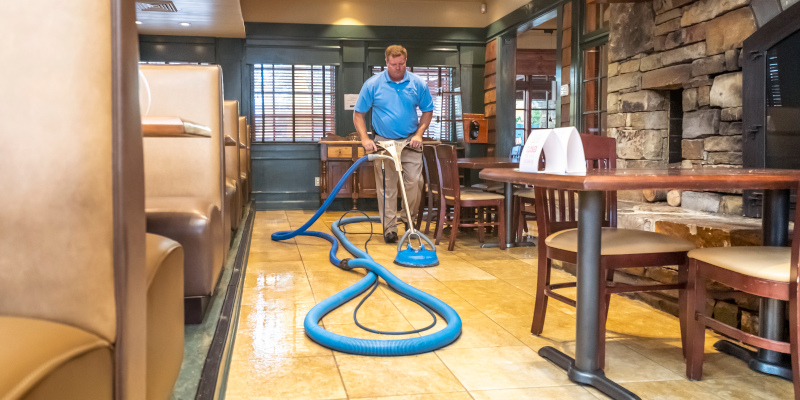 We specialize in a range of cleaning services for local clients, including restaurant cleaning services. When you turn over the important task of cleaning your restaurant to our team, we'll take your needs seriously and ensure that the dining facility is ready for customers. Some of the tasks we'll tackle during a restaurant cleaning service include floor cleaning, window cleaning, upholstery cleaning, duct cleaning, carpet cleaning, and booth cleaning. We can also tackle deep cleaning of tile and grout or luxury vinyl tile, as well as pressure washing of patios, awnings, and entrances. When we're cleaning your restaurant, we'll use state-of-the-art equipment that removes tough stains and sticky spills, blasting out debris and dirt from the flooring. You can choose from either a seasonal or monthly clean of your restaurant.
When you hire us to take care of your restaurant cleaning services, you can free up time to focus on other tasks. You might use the time to focus on your restaurant budget, create new recipes to add to the menu, or interact with customers to get their feedback. You can always count on our technicians to show up on time and do the job right. We even stand behind our restaurant cleaning services with a 15-day warranty.
---
At Steam Source, we offer restaurant cleaning services in Winston-Salem, Greensboro, Kernersville, Clemmons, Advance, High Point, Mocksville, Pfafftown, Jamestown, Oak Ridge, Summerfield, Lexington, King, Walkertown, Colfax, Lewisville, Welcome, Bermuda Run, Thomasville, Mt Tabor, Yadkinville, and Walnut Cove, North Carolina.