During the spring and summer months of the year, a lot of activity goes on. Barbecues, parties, weddings, birthdays, play dates, and social gatherings are just a few events that can occur. As a result, your home will receive more foot traffic than normal. Floors go through a lot, and while they are built for wear and tear, as time goes by, you'll gradually notice a buildup of dirt. These buildups can give off the wrong vibe to visitors, which is why you're now stuck trying to figure out how to remove these blemishes. You've tried everything – sweeping, mopping, even vacuuming, but still that dirt keeps accumulating. How can you bring the shine back to your floor? At Steam Source, we offer the perfect solution — our tile and grout cleaning services.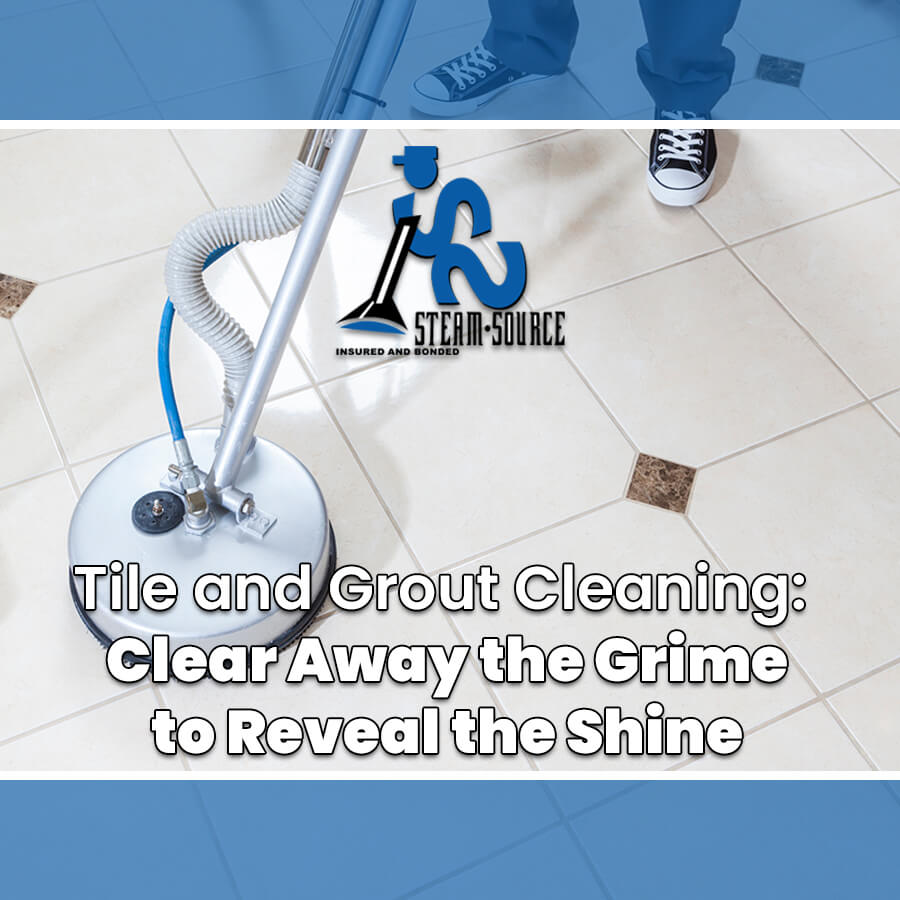 In some cases, it doesn't matter how often or how hard you clean. It also won't matter what types of cleaning solutions you apply. Dirt has a remarkable way of burrowing into the tiniest of crevices, and gradually collecting as time goes by. That's why our tile and grout cleaning services can remedy this situation.
Our experts use a specialized cleaning formula plus a unique suction line that is guaranteed to remove all dirt and stains from surfaces like tile and stone. Imagine finally removing those blemishes from your walls, floors, and counters, leaving the surface like new. To finish, we add a special protective coating that will defend against future buildups and extend the life of your tile and stone surfaces. Not only are our tile and grout cleaning services guaranteed to bring back your floor's original shine, but they will also save you money. Call us today to schedule an appointment.