Commercial upholstery experiences a high volume of wear and tear. To keep your furniture looking fresh and clean, commercial upholstery cleaning is necessary. At Steam Source, we get many questions about this helpful service, and we often clear up myths for our customers. Here are 3 myths you should know about commercial upholstery cleaning.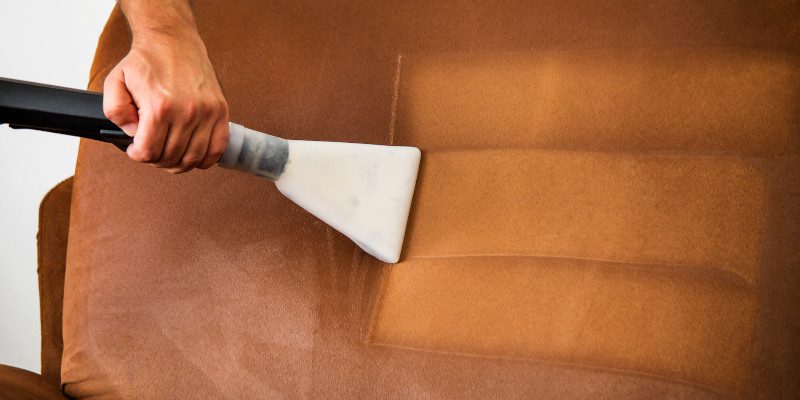 Myth #1: Commercial Upholstery Cleaning Has The Same Results as DIY Strategies. This is simply not true. Professional upholstery cleaning is done with professional quality machines and has exceptional results. Our upholstery cleaning services will renew your furniture and make it look years newer. Plus, we can remove more than just the dirt laying on the surface. Our cleaning reaches into your upholstery and removes the hidden bacteria and allergens.
Myth #2: I Can Save Money by Not Cleaning My Upholstery. While you won't have to spend money on a cleaning service, your upholstery will not last as long without regular cleaning. The cost of commercial upholstery cleaning is much less than the cost of replacing your furniture.
Myth #3: It's Time to Clean the Upholstery When It Looks Dirty. You should clean your upholstery before it looks dirty. Remember dirt and germs love to hide inside of your upholstery where you can't see them. The dust on and inside your furniture will dull the colors and aggravate allergies. Plus, cleaning before you notice the dirt will keep your furniture better maintained and easier to clean.
To learn more about commercial upholstery cleaning, contact us at Steam Source. Our technicians can answer any questions you may have and set an appointment for your cleaning service. We provide a 15 day warranty on all of our services, so you can be assured that you will be completely satisfied with your commercial upholstery cleaning.