Renew your concrete with concrete pressure washing services.
When it comes time for spring cleaning, you might be focusing on the interior of your home and maybe the garage. Although these are great areas to focus on for cleaning, have you ever thought about freshening up your concrete as well? At Steam Source, we can help ensure that your outdoors are as clean and new as your indoors with our concrete pressure washing services. Whether you prefer to clean in the spring or freshen up after the summer is over, the ability to clean up and make things fresh again is a great new start.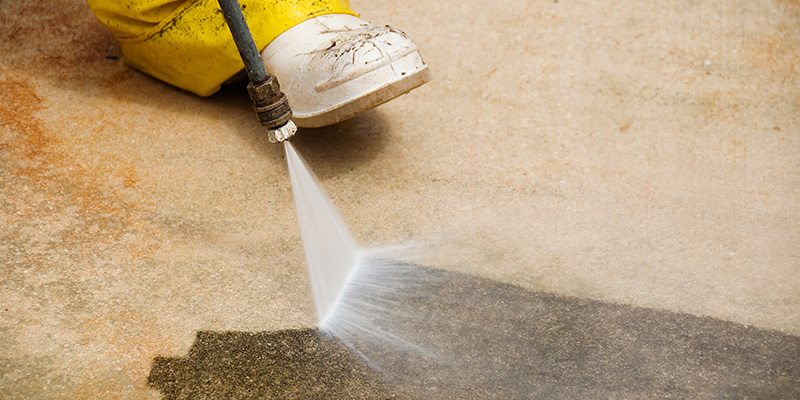 At Steam Source, our team is able to help you with many different concrete pressure washing needs in or around the Kernersville, North Carolina area. We can help make your driveway look like new and your patio a welcome and inviting place once more with our concrete pressure washing! Because of the porous nature of concrete, it has an incredible ability to hold onto things like dirt, oils, grime and grit. While you can sweep for days, nothing will work quite as well to give your concrete a thorough cleaning like concrete pressure washing.
When you ask our team at Steam Source to help you with your concrete pressure washing, you'll be benefitting from working with a company that has years of experience working with all kinds of pressure washing services. Whether you are trying to sell your home or just get rid of the oil stains from your driveway, concrete pressure washing is a great way to renew your concrete. Contact us today for more information!
---
At Steam Source, we offer concrete pressure washing services in Winston-Salem, Greensboro, Kernersville, Clemmons, Advance, High Point, Mocksville, Pfafftown, Jamestown, Oak Ridge, Summerfield, Lexington, King, Walkertown, Colfax, Lewisville, Welcome, Bermuda Run, Thomasville, Yadkinville, and Walnut Cove, North Carolina.