Professional Window Cleaning: Luxury or Necessity?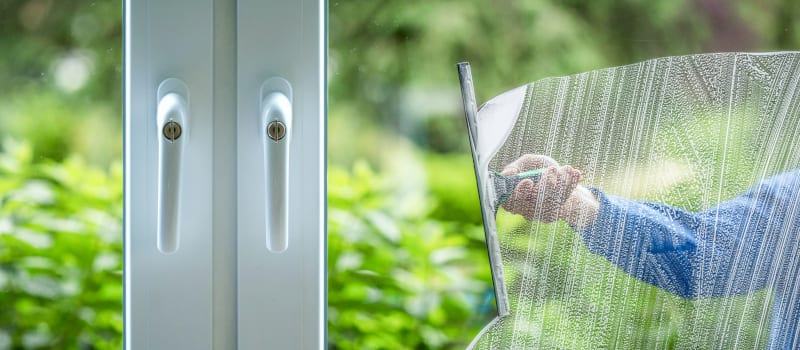 When it comes to professional window cleaning services, many people are on the fence. Isn't it a job they can do themselves easily by dragging out the ladder, bucket and squeegee they've been storing in the garage? What some may consider a do-it-yourself weekend project, others consider an absolute necessity to hire a professional. Here are some reasons why:
Healthy & Safe: Instead of taking on the dangers of ladder climbing and breathing in harsh chemicals while doing it yourself, our professional window washing team is fully insured and trained to do the job right-the first time. Instead of streaks and a mess, we only leave behind clear, beautiful windows.
Protect Your Windows: Did you know that dirt and debris left behind can actually scratch the glass on your windows? Not having them washed regularly can cause a lot of damage to the window and may cost more in the long run.
Improved Ambiance: Whether for your home or place of business, window cleaning services can actually help boost the mood of your family or employees.
Curb Appeal: If you are preparing to sell your home or business, clean windows make a powerful statement and can both raise the value of the property and affect the sale.
Free Time: Because after a long work week, who wants to spend their Saturday up on a ladder washing windows? Take back your weekends by letting our professional window cleaning team perform this chore for you.
At Steam Source, we emphasize the safety of our employees through careful training and good practices. We also protect your family or the people working in your building by using safe cleaning solutions and practices that are healthy for everyone. If you are ready to spend your Saturday watching the game instead of washing windows, call us today!